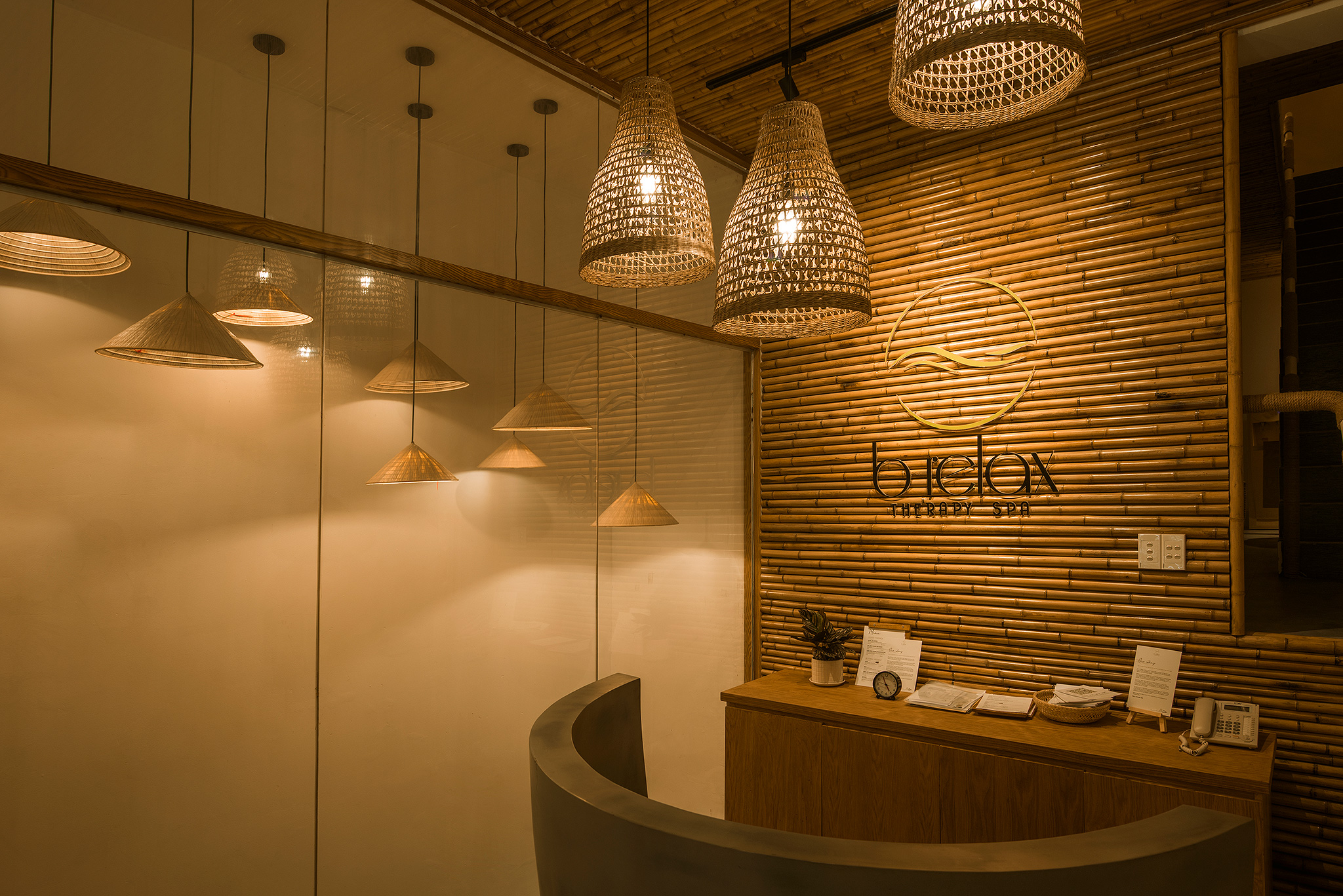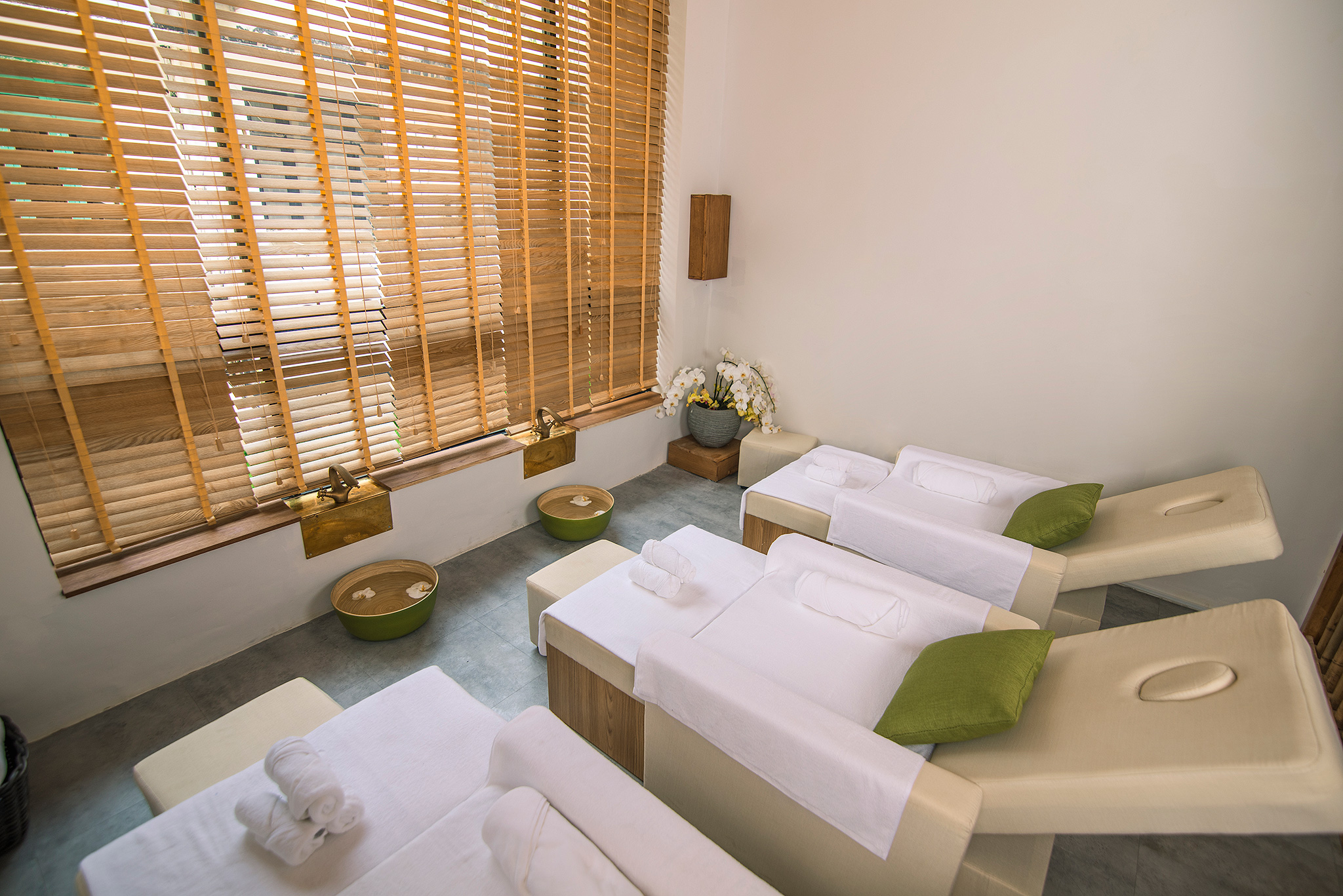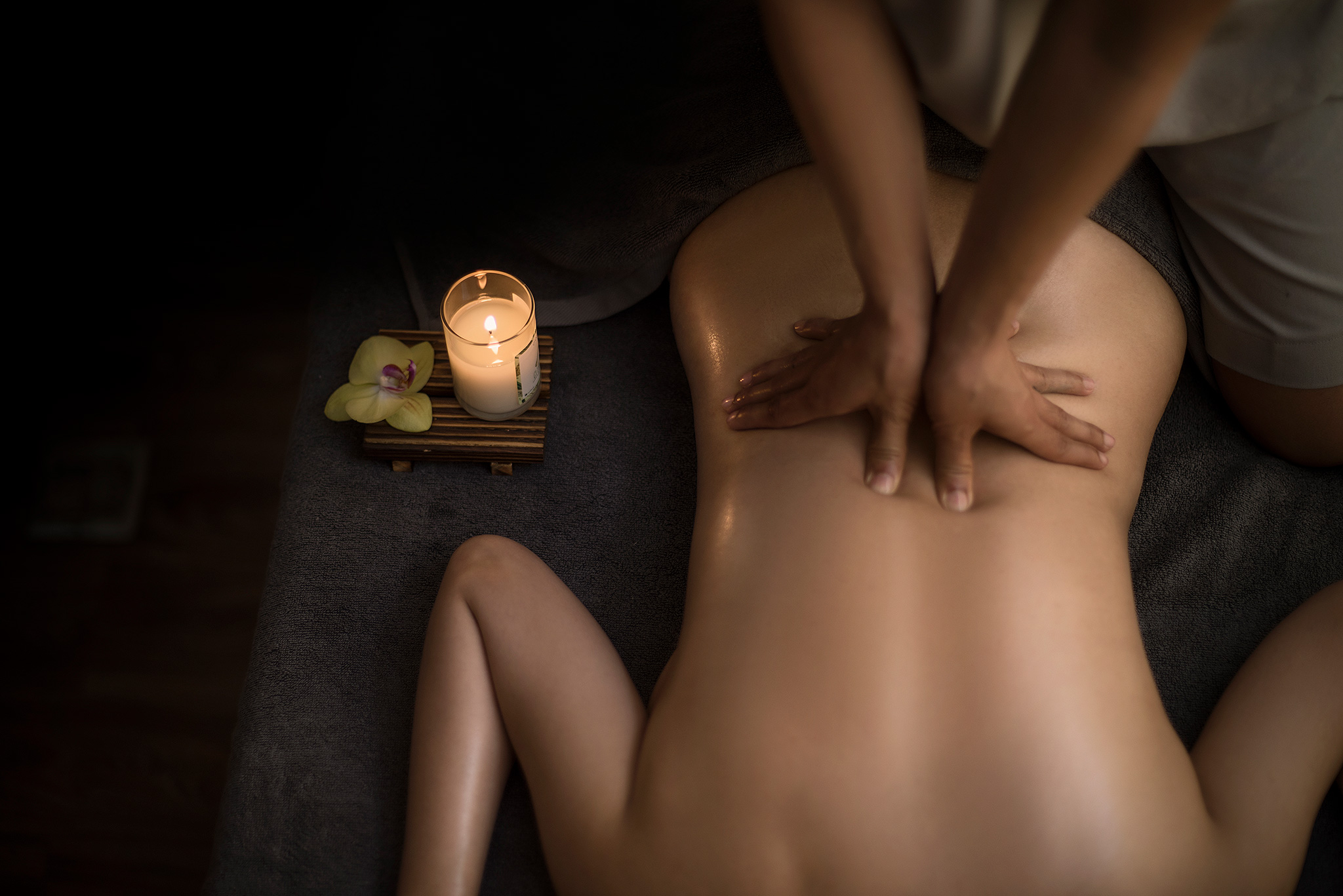 HEALER
The Signature – Balance the body, mind and spirit
Benefit: Promotes mental clarity. Deepens self-awareness. Reduces emotional stress. Inspires balance. Restorative and rejuvenating.
90′ 120′ …………………………………………………………… 660 / 830
RELAX
Swedish inspired massage. Option with Hot Stone healing
Benefit: Therapeutic. Relieves stress. Increases well-being. Total body relaxation.
75′ 90′ 120′ ……………………………………………… 550 / 630 / 800
STRETCH – THAI MASSAGE WITH MORE STRETCHING
Thoughtfully blended essential oils
Benefit: Releases physical and mental stress. Improves relaxation. Therapeutic. Improves blood circulation. Reduces recovery time. Healing.
75′ 90′ 120′ ……………………………………………… 580 / 650 / 830
DEEP TISSUE
Shiatsu massage concentrated on specific areas of muscle tension
Benefit: Helps with chronic muscular pain and injury rehabilitation. Melt away stress and anxieties. Relaxes the body. Increases blood flow and circulation. Increases vitality.
75′ 90′ 120'………………………………………………… 580 / 650 / 830
ROOTED – FOOT MASSAGE
Ground yourself with our seated foot massage
Benefit: Relieves stress and pain of the lower legs and stimulates emotional, physical and mental healing. Warming and renewing.
30′ 60′ 90′ ………………………………………………  280 / 400 / 580
LEAF – HEAD, SHOULDER, NECK MASSAGE
Quick healing
Benefit: Relieves head, neck, facial and shoulder tension. Relax and recharge. Increased sense of renewal.
30′ 60′ …………………………………………………………… 250 / 380
BLOOM – HEAD, SHOULDER, NECK AND FOOT MASSAGE
Promote tranquility and mental clarity throughout the body
Benefit: Relieves neck, head, shoulder, facial and foot tension. Restores sense of well-being throughout and rejuvenates and restores mental clarity. Uplifting.
75′ 90′ …………………………………………… 500 / 600
CRYSTAL HEALING
90-minute body massage followed by 45-minute Neck and shoulder massage
Benefit: Alleviates emotional stress. Facilitates healing. Amplifies therapeutic experience.
135′ ………………………………………………  920
BODY SCRUB
Exfoliates and hydrates your skin with natural ingredients
Benefit: Rejuvenates your dry skin. Enhances soft and moisturized. Increases overall circulation. Reveals instant radiance.
60′ ………………………………………………  600
RADIANT FACIAL
Delivers a deep cleanse and detoxification to refine and restore facial skin
Benefit: Gentle exfoliation reveals a pristinely polished, radiant surface. Stimulates collagen production for long-term lifting and tightening.
75′ ………………………………………………  750
ENERGIZE ME
90-minute body massage followed by 45-minute Foot Reflexology
Benefit: Relieves tensions in lower parts of the leg. Promotes circulation. Goes into deep level of the whole body.
135′ ………………………………………………  920
PURIFY ME
60-minute Body scrub followed by 90-minutes body massage
Benefit: Improves the skin moisture while aromatic oil treatment provides ultimate relaxation and healing.
155′ ………………………………………………  1,200
75′ 90′ 120′ ………… 450 / 500 / 620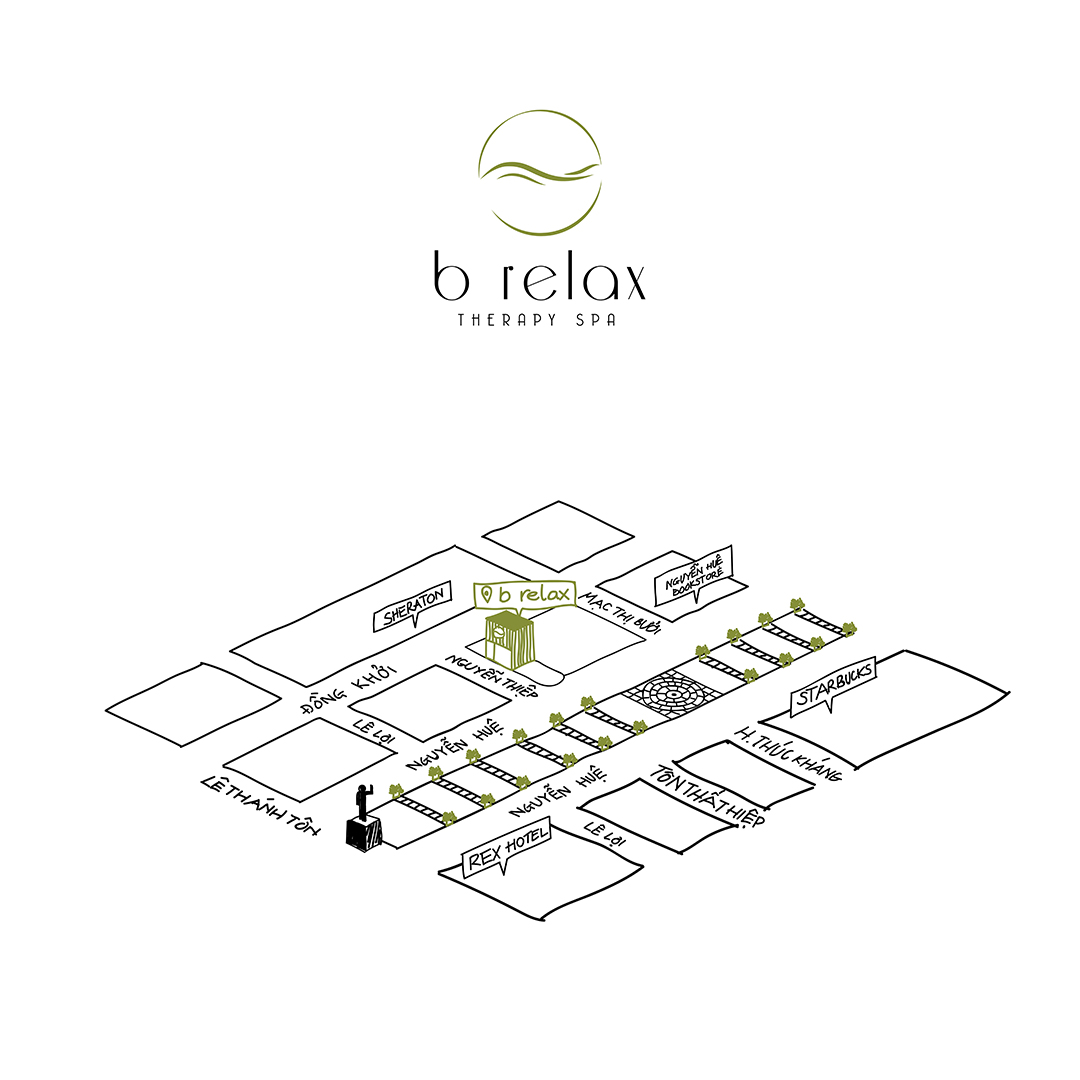 13 Nguyen Thiep Street
Ben Nghe Ward, District 1, HCMC
(+84) 283 824 7778
(+84) 78 624 7778
hideaway@brelaxmassage.com
9am to 11pm every day

@BRELAX.MASSSSAGE